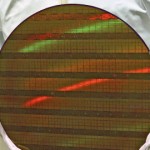 Korean manufacturers had sales worth $51.5 billion representing 16.2% of the market.
Japanese manufacturers had sales of $43 billion or 13.7% of the market.
No.1 was the USA with 52% market share.
The EU was the fourth largest manufacturing region with an 8.7% market share while Taiwan was fifth with 6.5 % share.