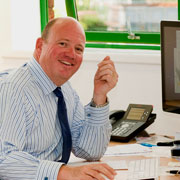 Based in West Yorkshire, Harvard design, development and manufactures lighting control products and LED drivers.
"We are extremely pleased to have won such a prestigious award. International trade is an important and growing part of our business, and recognition with a Queen's Award is a credit to the entire team and their dedication to improving export sales," said Harvard managing director John McDonnell.
The company plans to increase export sales from 25% of turnover at the end of 2011, to 50% by the end of 2015. It has sales representation in the US, France, Spain, Germany, Austria, Italy, Benelux, and the Nordics, as well as established distribution partnerships in Australia, the Middle East, and the Czech Republic.
This is Harvard's second Queen's Award in only three years. The company won a Queen's Award for Enterprise, in the Innovation category, in 2011 for its revolutionary wireless monitoring and control system for street lighting, LeafNut.