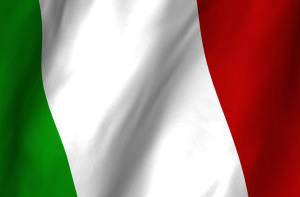 The situation arose when Micron, as part of a global restructuring announced last August, said it would reduce its global workforce by less than 5%.
As Micron's global workforce is around 30,000, that meant less than 1,500 Micron employees would lose their jobs.
Then, last week, Micron said that 419 of the global lay-offs would fall on its Italian workforce of 1,028 people.
This caused consternation in Italy and then matters got worse when it transpired that Micron was trying to avoid making any compensation payments to the laid-off Italian workers.
A public statement by Micron at first said it would offer severance payments to the Italians and then, within 24 hours, reneged on that statement saying it wouldn't offer severance.
Micron said that such payments were available to workers laid off in other countries.
Apparently, Italian law allows collective dismissals, like this one, to be done without compensation.
Under Italian labour laws, the maximum amount of workers who can be sacked in one collective initiative is 40% – exactly the percentage of employees which Micron is trying to sack now.
Micron's executives have kept an invisible profile throughout the row, putting up low-level local managers to talk to the Italian government and unions, and getting agency PRs to talk to the press.