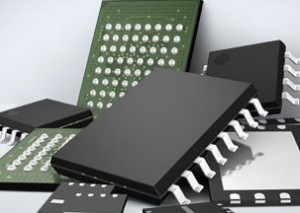 Second quarter revenues of $4.11bn were 98% higher than Q2 fiscal 2013 and just 2% higher than Q1.
Demand for NAND flash memory products increased by 38% quarter-on-quarter, but due to price erosion of 18% the increase in NAND flash revenues was pegged at 11% quarter-on-quarter.
Revenues from sales of DRAM memory ICs were flat.
Gross margin was increased to 34% in the second quarter largely due to higher DRAM gross margin.
On a GAAP basis, net income doubled to $731m. This represents a big turnaround from the year ago Q2 when Micron reported a net loss of $286m.
Cash flows from operations for the second quarter of fiscal 2014 were $1.39bn, while investments in capital expenditures were $565m.
The company ended the second fiscal quarter with cash and marketable investments of $5.06bn.