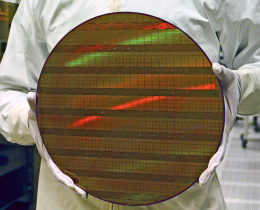 Microsemi will be getting its first parts made by Intel either late next year or early in 2015. Microsemi will only use Intel for its digital products.
Apart from Netronome, which makes network processors, all Intel's announced foundry customers are FPGA manufacturers.
Microsemi says it has started designs to use Intel's 22nm process.
Microsemi targets communications, defense & security, aerospace and industrial markets with rad-hard, hi-rel analogue mixed-signal ICs, FPGAs, SoCs and ASICs; power management devices; timing and voice processing devices and RF ICs.