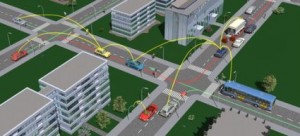 Some of these will support use cases for Milton Keynes council, but the mission for the project is to attract many other innovators to use the infrastructure as a test bed for commercial applications, new products and services which need not be specific to Milton Keynes.
The technology is being supplied and managed by BT and Neul which will install a network of base stations to provide coverage across the city for low power, connected sensors.
"This could include anything from intelligent monitoring of parking spaces in the city to networked bins which signal when they need collecting," says BT's Alan Ward, Head of Corporate ICT Practice at BT.
"Neul's low-power, open-access, wide-area network solution provides the key to unlocking a vast variety of new applications, previously impossible or uneconomical with existing communications technologies," says Stan Boland, Neul's CEO.
The collaboration will deploy large numbers of sensors over its eighteen month span.