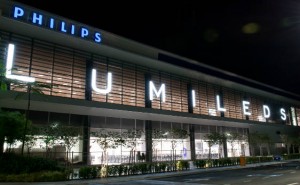 Philips group intends to remain a shareholder and customer of the new company, it said, will continue the existing innovation collaboration, but will "explore strategic options to attract capital from third party investors for this business".
According to group CEO Frans van Houten, the main part of the firm will continue to cover LED-based: lighting systems, lighting services, luminaires, and lamps; for the professional and consumer markets.
"Both our Lumileds and Automotive lighting businesses are ready to pursue more growth and scale, independently of Philips Lighting. They will have increased flexibility to attract additional investors to accelerate growth," he said.
Lumileds, based in California, started life as a joint venture between Philips and HP, with Philips eventually buying out its partner.
Following the invention of white LEDs by Nichia, Lumileds was the company that first produced white power LEDs for lighting. It continues to produce lighting LEDs of world-class quality, but in a market with several other world-class players, and increasing numbers of second-tier players.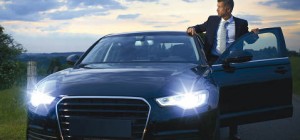 In automotive forward lighting, there is considerable competition from LED maker Osram Optoelectronics.
Combining the businesses inside Philips Group is expected to be finished in the first half of 2015 with the existing CEO of Lumileds, Pierre-Yves Lesaicherre, at its helm.
In 2013, the sales of the two businesses were around E1.4bn. Combining the businesses will cost and estimated E30m in the second half of 2014.