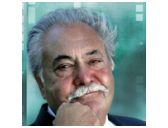 Pasquale Pistorio, legendary founding CEO of STMicroelectronics, has joined the President of the Italian Republic and the Mayors of Catania and Messina in offering support to the threatened Italian workers of Micron Technology.
A video of the  events in Catania shows Pistorio , the Mayor of Catania and the President of  the Italian Republic, Giorgio Napolitano, all lending their support to the Micron employees threatened with the sack.
Micron is trying to sack 40% of its Italian worforce. Micron acquired its Italian workers when it bought Numonyx the  joint venture formed by ST.
Another video shows the Italian President addressing Micron workers.
Behind the President is ST CEO Carlo Bozotti who is being asked to take responsibility for the sacked Micron employees.