Your survey found most UK companies think developing new ideas and better ways of working is a more important measure of innovation than the amount of technology R&D they undertake. How much do you agree?
A world beating technical innovation on its own cannot create value – it needs a business model and much more to be successful. We would not suggest diverting resources from the [UK government's] Science & Technology plan, but it would be sensible to look at creating programmes around developing skills in innovation and commercialisation of technology. The government's recent design initiative is a good step in this direction.
The notion of using government procurement to drive UK innovation, highlighted in the survey, was also suggested by the Electronics Innvoation and Growth Team's 2004 report. How realistic is it for UK industry to rely on its government to be a first adopter?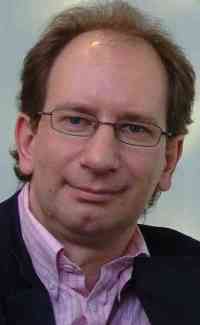 Stephen Lake
In countries such as the UK with a relatively high percentage of total GDP spend coming from government, it makes sense that when innovators look for early adopters government customers need to be in the mix. Qinetiq's own experience in this area is that we commonly need to sign up overseas customers (particularly US, including US government) as early adopters – not an easy thing to do for smaller innovative companies.
How helpful is the concept of 'innovation' as applied to the business practices of UK firms?
As a message it does need to be clearly tied to related factors such as improving customer value and business competitiveness if 'innovations' are to prove successful. There are probably more examples of innovations that have failed in the marketplace than have succeeded.
The Regional Development Agencies didn't get a brilliant press from the survey. Do you think the regional presence they offer is essential, and what could be done to improve their image?
A regional presence can be helpful, particularly where it helps further develop differentiated business clusters. Speed of decision making is one of the possible key areas which could be improved.
What would you do to, as the survey recommended "gear the education system to produce more and better science graduates"?
More science fairs (Cheltenham has a good one), more high school business competitions, and getting children to build things alongside learning the underlying scientific principles.