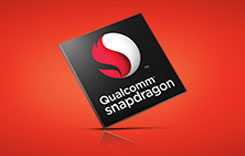 Qualcomm is currently pushing its Snapdragon 400 series as the mainstream platform for the LTE market and because of the series' friendly pricing and strong performance/function balance, the platform has achieved high popularity in the market.
Qualcomm is set to release its entry-level 64-bit Snapdragon 410 series in the third quarter of 2014, looking to accelerate shipment growths.
Marvell released its LTE solutions at the same time as Qualcomm, but limited by its business scale and supporting personnel, Marvell has been unable to offer a technology support as competitive as Qualcomm's, while component costs for its solutions are also higher. It has a lot less clients than Qualcomm.
Despite the fact that Marvell and Qualcomm both released their LTE solutions at about the same time, Marvell's LTE chip shipments have been a lot weaker than those of Qualcomm.
Meanwhile, MediaTek continues to achieve growth in 3G-related chip markets. The chipmaker's quad-core and eight-core products are achieving rapid growth in the second quarter and have become the main revenue contributors.
Although MediaTek has already developed independent LTE baseband chips and released related solutions to the market, demand for the solutions is limited and significant shipments are unlikely until the third quarter.
However, by then, the entry-level market, where MediaTek has a strong presence, may have already been occupied by Qualcomm's 32-bit and 64-bit solutions and MediaTek is likely to be forced to offer same-spec-but-cheaper solutions to compete for orders, Digitimes  believes.
MediaTek currently still lacks plans for 64-bit products. MediaTek's high-end 32-bit MT6595 is able to outrace Qualcomm's Snapdragon 801/805 in terms of performance, but for the 64-bit product line, MediaTek currently still has nothing to compete against Qualcomm's upcoming 64-bit 808/810 series.