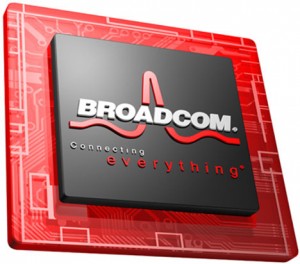 The company has hired J P Morgan to evaluate options including a 'potential sale or wind-down'.
The baseband processor market is dominated by Qualcomm with 64% market share followed by Mediatek with 12% share and Intel with 8% share. At the beginning of last year, Broadcom was the No.4 player in baseband processors but it was overtaken in Q3 by Spreadtrum.
Getting out of baseband will save the company $600 million a year on R&D and S&GA expenses plus a further saving of $100 million in stock-related compensation, says Broadcom,
However there may be re-structuring charges which are not included in the $600 million.
Broadcom shares soared on the news.