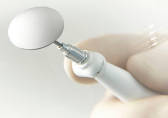 Amongst the Queen's Awards are four that recognise engineering at the highest level .
Synthetic diamond firm Element Six won a 2012 Queen's Award for Enterprise in Innovation with Sussex loudspeaker maker Bowers & Wilkins (B&W), for the development of diamond loudspeaker components.
Known for its excellent stiffness, the material is formed into tweeter domes by chemical vapour deposition (CVD) for the B&W Diamond 800 range of speakers.
"Working with Element Six and utilising synthetic diamond in our tweeters gives our products another stand-out ingredient that really is unique to the market," said B&W COO Geoff Edwards.
Over in Cambridge, smart meter firm Sentec also won a Queen's Award for Enterprise, for its Mobius current sensing technology.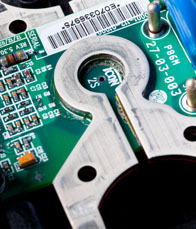 Mobius can be made in different sizes and, claims Sentec, has a typical dynamic range of 10,000:1 (1,000:1min to within 0.2% of reading, and a non-linearity over 1,000:1 dynamic range of +/-0.1%max.
The sensor is in use in over ten million electricity meters.
"Receiving the Queen's Award for Enterprise for the third year in a row is truly an endorsement of Sentec's success in innovating and commercialising our core technologies and I congratulate the whole team for their efforts," said Sentec CEO Mark England.
In 2011, Sentec's Queen's Award was also for innovation, for its Sterling water flow sensor, and in 2010 it got one for International Trade.
Isle of Wight-based RF Engines has also been awarded a Queen's Award for Enterprise in the Innovation category, for its range of digital signal processing technologies.  This is the second time that the company has won a Queen's innovation award, the first being in 2009. 
Its DSP algorithms run on fast FPGAs and can analyse agile radio signals, allowing rapidly moving signals or fleeting, hopping signals to be identified.
"This is tremendous news for RFEL," said CEO Dr Alex Kuhrt. "The last time we won a Queen's Award, it really helped raise our profile on the world stage.  To be recognised for our innovation a second time is a great testament to the team of engineers."
Yorkshire-based Peratech, inventor and maker of a touch-sensitive elastomer called QTC – most recently a clear version – has also been given a Queen's Award for Enterprise for Innovation.
"It is amazing to think that an experiment to find a conductive adhesive went wrong and resulted in the creation of QTC, which is now the basis for a British company that has millions of pounds worth of sales around the world," said CTO and founder David Lussey.
QTC gets used, for example, as a gasket around displays to make them force as well as touch sensitive.