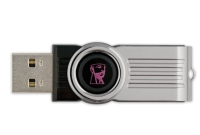 Samsung, with more than a third of total revenue, led the field, followed by Toshiba, Micron, Hynix, Intel, Powerchip and Spansion.
NAND  revenue for 2012 was $20.2bn. Revenues were split:
                                                  US$bn
Samsung                                       7.5
Toshiba                                         6.2
Micron                                           2.7
Hynix                                             2.3
Intel                                                1.4
Others (Powerchip and Spansion)  0.57
As well as smartphones and tablets, market drivers were SSDs, and retail flash products like flash drives and flash cards.
Component pricing
An important factor also was strength in component pricing, which fuelled similar vigour in product pricing, stock pricing and – ultimately – revenue.
Samsung had Q4 NAND revenue of approximately $2bn, ending the year with a total of $7.5 billion or 37 % market share. Samsung's quarterly revenue since 2009 has hovered between $1.7 and $2.1bn, helped by integration with its booming mobile device business, particularly smartphones.
Toshiba's NAND revenue in the fourth quarter amounted to $1.8bn  for a year-end total of $6.2bn with a 31 % share.
Hynix had Q4 NAND revenue at $683 million edging Micron's $672m., although their year-end ranking was reversed, with Micron's $2.7bn  giving it nearly a 14 % market share, compared to Hynix's $2.3bn  that translated into an 11 % share.
Intel, the fifth player of note, had Q4 revenue of $484m for a 2012 total of $1.4bn, equivalent to 7 % market share.
The rest of the market, at 0.3 %, was shared by Spansion and Powerchip.
Spansion products hit the market in Q4, though these are focused on customers of its industrial NOR flash and will not develop a sizeable market share position.
NAND flash output from Macronix and Winbond Electronics is also expected shortly, even though they are not expected to surpass Spansion's $10m Q4 revenue level anytime soon.