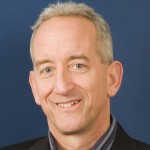 The two-year agreement enters under the framework of the Nanoelec Research Technology Institute program which is led by CEA-Leti, and covers co-development of a range of deposition processes for next-generation 3D high aspect ratio through-silicon-via (TSV) solutions.
They  have already collaborated in the past, particularly on the development and optimization of an advanced MOCVD TiN barrier for high aspect ratio TSV.
To scale future 3D devices, new techniques will be needed to manufacture TSV's of smaller diameter and higher aspect ratio than are used today.
Under this agreement, SPTS and CEA-Leti aim to develop production worthy solutions to address these challenges.
Previous collaboration has resulted in a number of key advancements in the formation of TSVs such as optimisation of an advanced metal organic chemical vapour deposition (MOCVD) TiN barrier for high aspect ratio TSV.
" We plan to develop technology and processes that will further extend TSV aspect ratios beyond 20:1, with a particular focus on developing an MOCVD copper process as a seed layer to replace ionized PVD," says SPTS CEO Kevin Crofton (pictured).