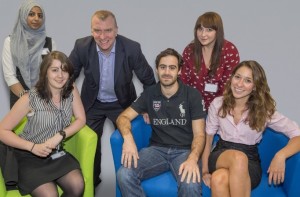 The successful applicants – Namrah Ghafoor, Stephen Chorlton, Samantha Cotton, Romain Bichon, Eleanor Nicolaidis, Laura Markopouliotis and Ciaran McCabe – will be given the opportunity to gain workplace experience to help them to secure employment once they have completed their academic studies.
"This is the second time we have run the paid internship programme and last year proved very successful, with some talented, young people making a real contribution to our business," said FGSS general manager, Mike Meades.
"Graduates across the UK are finding it tough to secure employment and the job market is extremely competitive, so an internship offers the chance to gain valuable experience that could make all the difference when it comes to landing that first job," said Meades.
The seven interns will also be paid above the national minimum wage for the duration of their internship.
FGSS, is based at Stretton Green in Appleton and employs around 250 highly-skilled technicians, warehousing and administration staff.