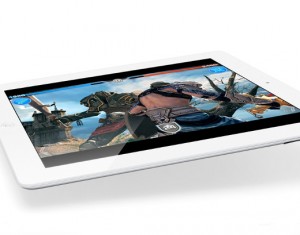 Last year 243.1 million tablet processors were shipped, says IHS, and by 2016 400 million a year will ship.
'The main challenge facing Intel will be how to compete in the entry-level segment,' says IHS.
Intel will be up against Chinese chip manufacturers Rockchip, Allwinner, and Amlogic and Taiwanese chip-maker Mediatek, all of which are used to cut-throat competition on price – and some of the Chinese tablets sell for $50.
Intel is planning to pay tablet manufacturers to use its chips – a strategy which is likely to cost Intel upwards of $800 million this year.
That's on top of the losses, estimated at $2.5 billion, which Intel made trying to sell mobile processors last year.
'One major advantage for the Chinese is the capability to produce turnkey chip solutions ready for deploying in any number of generic white-box tablets,' says IHS, 'meanwhile, other Chinese vendors are said to be training their sights on higher ground, which could pose another threat to Intel. Here the aim is to gain design wins with global brands like Lenovo and Hewlett-Packard, which have tablet models straddling the midrange. Once again, an aggressive pricing strategy is the chief weapon of this group of Chinese makers, which could make the midrange tablet processor field more competitive in the process.'