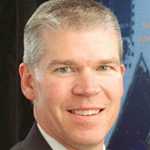 The deal brings together two of the analogue and power semiconductor market's two laregest suppliers.
"This acquisition is about strength and growth," said Rich Templeton, TI's chairman, president and chief executive officer.
According to Don Macleod, National's chief executive officer, TI has greater scale in the marketplace with its larger global sales force.
"This provides a platform to enhance National's strong and highly profitable analog capability, power management in particular, leading to meaningful growth," said Macleod.
"National has an excellent development team, and its products combined with our own can offer customers an analog portfolio of unmatched depth and breadth," said Templeton.
According to Templeton, National's high margins and lower cost structure will "increase TI's profitability and earnings per share, excluding transaction costs".
"Our ability to accelerate National's growth with our much larger sales force is the foundation of our belief that we can produce strong returns on our investment," said Templeton.
"The combined sales team will be 10 times larger than National's is today, and the portfolio will be exposed to more customers in more markets," he added.
TI has 30,000 analogue products and National 12,000 and its sales of will represent almost 50% of TI's revenue.
TI's 2010 revenues from its analogue chip business were $6bn, or 14% of the market. National's revenue in 2010 was about $1.6bn, or 3% of the market.
The boards of directors of both companies have unanimously approved the transaction.
The combined company also will benefit from National's manufacturing operations, located in Maine, Scotland and Malaysia, which TI will continue to operate. Each site has additional capacity to increase production. National's headquarters will remain in Santa Clara, California