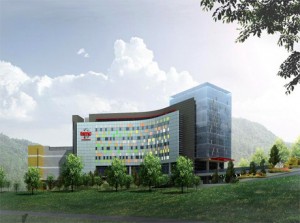 TSMC had  $1.7bn April sales revenue – a 23.5% rise on April 2012.
Sales from Jan to the end of April amount to $6.2bn – up 25% on the same period last year.
It says it will spend $1.5bn on R&D this year and will increase R&D staff from 3,900 to 4,200.
TSMC said it would take its increase in R&D budget from its already allocated capex budget of $9.5bn to $10bn.
TSMC says it will be doubling its 28nm output from 50,000wpm now to 100,000 wpm by the end of this year and will start 20nm production in 2014.
It has aggressive, maybe unrealistic, plans for 450mm. TSMC says it will build its first 450mm pilot line capable of 10nm processing in 2016-7. But ASML says it will not be in volume production of 450mm lithography systems until 2018.
TSMC says it will start moving in EUV equipment in 2017, but ASML said recently that it doesn't expect to have production-capable EUV tool until 2016. This date has slipped before, and TSMC is counting on as lot of things going right to make the 2017 date.
UMC, the No.3 foundry, had April sales of  $336m – slightly down on April 2012 – and Jan-April sales of $1.2bn – which is a 4% increase on the same period last year.