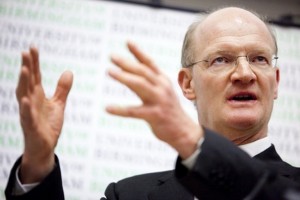 The aim is to identify important power technologies that will be the most effective, strategic funding opportunities.
This is believed to be the first pan-industry roadmap for power electronics and will examine all sectors, including automotive, aerospace, consumer and energy.
NMI, the microelectronics industry association, is to identify disruptive technologies for the power electronics in a new industry programme.
The technology programme will be part of the PowerelectronicsUK Forum, which was launched last week at the IET in an event attended by the Universities and Science Minister, David Willetts.
"The launch of the forum will be a staging post for the sector," said Derek Boyd, NMI CEO.
The UK's power electronics community includes global suppliers, local companies with long pedigrees and start-ups.
Last year, Dynex Semiconductor opened a new Lincoln-based £1.8m R&D centre as part of an £11.25m investment which will create up to 40 engineering.
Dynex designs and makes high power bipolar semiconductors, insulated gate bipolar transistor (IGBT) modules and electronic assemblies, and the project is a partnership with Zhuzhou CSR Times Electric, a shareholder of Canadian parent Dynex Power.
Dynex's R&D teams work closely with university groups, such as Nottingham, Loughborough, Warwick and others, on advanced research topics and knowledge transfer projects.
TDK-Lambda designs and manufactures DC-DC and AC-DC power supplies at Ilfracombe on the North Devon coast.
German power management chip firm Dialog Semiconductor has two UK-located design centres at Swindon and Edinburgh.
Thyristors are an important technology for high power systems and the UK has a heritage in thyristor design. Westcode, owned by US firm power semiconductor firm IXYS, makes thyristors in Chippenham and Caledon Controls in Scotland design thyristors into big power converters.
TT electronics Semelab makes power mosfets in Leicestershire, while US suppliers International Rectifier and Diodes have facilities in the UK.
Amantys is a Cambridge-based power electronics start-up is finding international success with its technology for reducing size and power consumption of IGBT-based power switching modules, used in high voltage motor drives and renewable energy systems. (See page 16)
"The NMI will play a role in creating a unique, cross sector technology roadmap for UK industry to guide research and investment decisions," said Boyd.
"In this way we can proactively collaborate with funding bodies with the benefit of informing government investment for economic benefit," said Boyd.
The forum, which is supported by IET, Gambica and the ESP Knowledge Transfer Network, is a result of the governmental report 'Power Electronics – A Strategy For Success' published in October 2011.