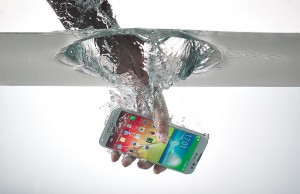 The UK-based start-up recently launched a subsidiary office in China and its nano-coating systems are in client factories in five continents across 16 countries, including Argentina, America, Singapore and Australia.
"We'll be using the finance to further drive the expansion of our global business, which principally involves making valuable high-tech products, such as the latest smartphones, resistant to water damage," said Ady Moores, Chief Financial Officer at P2i.
Clients include Motorola, Plantronics and Siemens.
P2i's patent-protected liquid repellent technology was developed initially as part of a university research project, and according to Sandra Hope, a Director of Clydesdale Bank's Growth Finance team this  "demonstrates what can be achieved by an innovative and far-sighted business model".
"The adoption of P2i's technology in the mobile phone industry has proven its effectiveness and, with the market for smartphones and other consumer electronic items continuing to expand, the company has very significant growth potential for the coming years," said Hope.