Firm offers to replace obsoleted microwave devices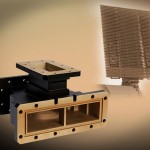 Link Microtek has introduced a design and production service aimed at customers who need to source replacements for RF or microwave components that have become obsolete.
The Basingstoke-based company said it will recreate parts with the same form, fit and function as an existing product, working from specifications or directly from a damaged part.
"Accurate measurements of the external and internal features of a product are entered into the CST Microwave Studio modelling program, which enables us to derive specifications such as operating frequency and return loss, as well as working out the best way to fabricate the part," said the compnay.
For example, some RF and microwave components now in the field were originally produced by casting, but recreating them in this way would be uneconomical for only one or two units, so the general approach is to machine them from solid aluminium, followed by dip-brazing.
Once the parts have been made, they are then fully tested at up to 40GHz in Link's own test and environmental laboratories, if necessary using specially designed and manufactured test fixtures.
For high-power products, an in-house facility allows testing at up to 200W CW over the frequency range 7-16GHz.
Each product is supplied with full mechanical drawings, electrical layouts, test specifications and test results.