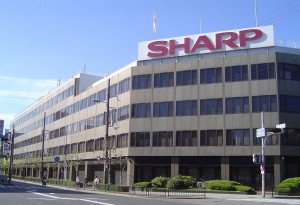 Back in 2012 Foxconn was discussing taking a 10% share in Sharp in return for $800 million but, as Sharp's financial position declined and its share price fell, the amount Foxconn was prepared to pay for a 10% stake kept falling.
Sharp has been protected from collapse by the government-backed Innovation Network Corporation of Japan (INCJ) which arranged a $2 billion bank bail-out for it last year.
However, it is said that INCJ may make a $2.5 billion bid for Sharp to keep it under domestic control.
Sharp made a $2 billion loss in the financial year to March 2015 and a $220 million loss in the six months to September 2015. It is due to repay $4.3 billion debt in March.
See also: Foxconn invests in ailing Sharp
Read more Sharp stories on Electronics Weekly »
Read more Foxconn stories on Electronics Weekly »