Freescale and Rohm to collaborate for automotive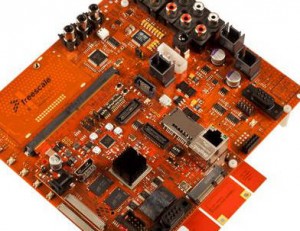 Microcontrollers from Freescale and supporting components from Rohm are to be offered together to car makers worldwide in a tie-up between the two companies in Japan.
An automotive infotainment processor reference design is the first product of the deal.
"We are pleased to announce one of the first collaborations between Freescale and a Japanese semiconductor manufacturer, established for the benefit of the top automakers and tier one OEMs around the world," said Freescale Japan president David Uze. "We look forward to growing our relationship and developing more technology solutions."
The initial design centres on a Freescale S12 MagniV microcontroller, which includes an ARM Cortex-A9 and 'high-voltage' analogue, with discretes and peripheral chips from Rohm.
Rohm is planning to supply an evaluation kit of the reference design by November.
Cross-promotional activities are another part of the deal: Rohm will participate in Freescale's 'Freescale Experience' (Sep 20-22) in Shizuoka Prefecture, and products of the collaboration will be on show on the Rohm booth at CEATEC (Oct 1-5) in Chiba Prefecture.
The deal is limited to "market segments and technologies where the companies' products do not compete".