Its 5PAx and 1K5PAx SiGe PAs deliver optimised PA, LNA and switch technology with improved power efficiency, noise figure and insertion loss, says the company, enabling more power efficient next-generation Wi-Fi and mobile solutions for faster data access and uninterrupted connections.
"Mobil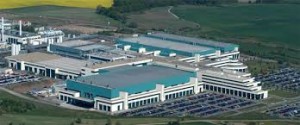 e suppliers are facing mounting pressure to expand network capacity as wireless data consumption continues to increase rapidly," says GloFo svp Bami Bastani. "Our broad portfolio of high-performance SiGe power amplifier technologies provides a distinct design, performance and cost advantage."
There are four technologies in GloFo's SiGe PA family, SiGe 5PAe, 1KW5PAe, and now 5PAx and 1K5PAx. 5PAx and 1K5PAx, are optimised to meet the rigorous demands of evolving mobile standards like 802.11ac, which demands three times faster data throughput than the previous generation of standards.
For 5GHz applications, SiGe 5PAx, the follow-on to SiGe 5PAe, supports 2dB gain along with a 5% PAE and 0.2dB low noise amplifier (LNA) improvements relative to the previous generation. SiGe 1K5PAx, like its predecessor 1KW5PAe, is built on a high-resistivity substrate, and is tuned for integration and higher performance.
It features RF switches with approximately 15% better Ron-Coff compared to 1KW5PAe, and like 1KW5PAe, enables designers to minimize form factor by implementing multiple functions, such as power amplifiers, RF switches and LNAs, on a single chip.