Google anti-trust case unresolved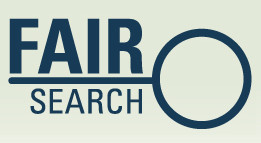 Resolution of the EC's antitrust case against Google, initiated in 2010, has been put back by the findings of a group representing Google's competitors.
The FairSearch Europe group, of which Microsoft is a member, says new remedies proposed by Google in September to settle the anti-trust proceedings do not "fundamentally change the fact that Google can present its search results in a way that distorts user choice."
Google has a 90% share of European search traffic and so is subject to the rules concerning abuse of a dominant market position.
The EC's complaints are:
Google gives unfair preference in search results to its own services;
Google copies content without permission;
Google ties up publishers with exclusivity deals;
Google discourages clients from using other advertising platforms.
Google kicks back by saying its rivals are just trying to entangle Google in "a never-ending dispute" and are not trying to achieve a resolution.

Related posts