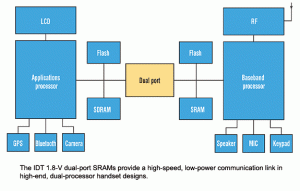 Top five vendors were: Qualcomm, MediaTek, Samsung LSI, Spreadtrum and HiSilicon.
Qualcomm faced strong competition but maintained its baseband market share leadership with 55% revenue share, followed by MediaTek with 23% revenue share and Samsung LSI with 7% revenue share, narrowly ahead of Spreadtrum, said Strategy Analytics.
Except for LTE basebands, all other baseband segments registered on-year decreases in the third quarter of 2015.
In the face of increased LTE baseband competition and high-end Android smartphone slowdown, Qualcomm's LTE baseband unit share dropped to 60% in the third quarter of 2015.
"Despite share losses, Qualcomm managed a double-digit year-over-year growth in its LTE baseband shipments in Q3 2015, thanks to its mid-range Snapdragon chips, which performed well," said Stephen Entwistle, strategic technologies VP at Strategy Analytics. "Qualcomm's promising Snapdragon 820 will help Qualcomm in its quest to regain market share in 2016."
"MediaTek's LTE growth story continued in Q3 2015," noted Sravan Kundojjala, associate director at Strategy Analytics. "MediaTek registered almost a five-fold year-over-year LTE baseband shipment growth on the strength of its LTE momentum in China and other emerging markets."
MediaTek's mid-range and high-end LTE chips are already featured in multiple high-volume handsets from China-based OEMs such as Xiaomi, Lenovo, Huawei, ZTE, TCL, Meizu and Oppo, Kundojjala indicated.
Despite drawing 100% of their shipments from their in-house customer, Samsung LSI and HiSilicon both made good progress and ranked number three and four, respectively in the LTE baseband market in the third quarter of 2015, according to Stuart Robinson, executive director of Strategy Analytics' handset componet technologies service. "Samsung LSI's LTE basebands featured in flagship Galaxy S and Note series devices and mid-range Galaxy A and J series phones from Samsung Mobile while HiSilicon's scored multiple high volume design-wins at its parent company Huawei."