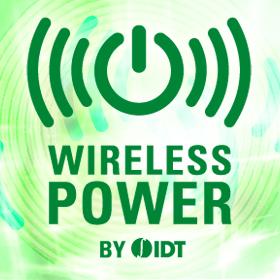 IDT bought ZMDI for $310 million last December.
"Many of the products that use sensing would also benefit from the ease of use that wireless power delivers," says IDT CEO  Sailesh Chittipeddi, "for several sensing applications that have a finite ability to retain a charge and either need replacement batteries or wired charging schemes, the ability to combine wireless charging with sensing opens the option to a wide array of applications, from implantable devices to home automation, wearables, industrial and instrumentation devices."
Both technologies share a common 32-bit embedded microcontroller core which can be used to program both the wireless power circuitry as well as the analogue front-end ICs.
This provides a significant level of differentiation and flexibility, while the integration can potentially lower the BOM for development of these applications while shrinking the footprint.
See also: IDT launches digital re-distortion demodulator
See also: IDT opens HPAC lab
Read more IDT stories on Electronics Weekly »