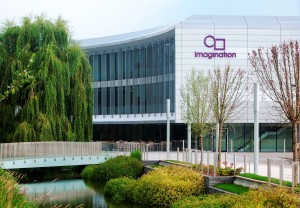 This will add another £12.5 million of annual cost savings to the £15 million savings made from last month's cuts.
The moves will deliver £27.5 million of cost savings in full by the end of April 2017.
The SoC design business will be refocused and rescaled. There will also be further reductions in overheads, which are not focussed on the Group's core activities
The company says it has seen 'considerable interest' from potential buyers of its Pure consumer business.
An operational review, initiated on 8 February 2016, will identify where Imagination needs to focus its resources in order to exploit its leading positions and ensure attractive returns.
"This swift and decisive action will put us back on a sound financial footing and will enable us to have the necessary resources to further strengthen our three core businesses. They are unaffected by these cuts," says interim CEO Andrew Heath, "the ongoing operational review will identify clearly where we need to focus, building on our current strengths and allocating the right capital to ensure growth and attractive returns."
See also:Imagination CEO steps down, Pure to be sold
Read more Imagination Technologies stories on Electronics Weekly »