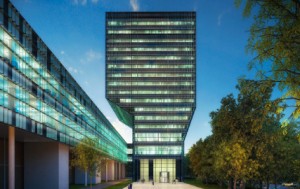 iMinds will become an additional business unit within Imec, resulting in a new research center that will fuse the technology and systems expertise of more than 2,500 Imec researchers worldwide with the digital competencies of some 1,000 iMinds researchers representing nearly 50 nationalities.
iMinds brings to the partnership its flagship open innovation research model -ICON- (in which academic researchers and industry partners jointly develop solutions for specific market needs) and its iStart entrepreneurship program (lsupporting start-up businesses)l.
"The proliferation of the Internet of Everything has created a need for solutions that integrate both hardware and software. Such innovative products that optimally serve tomorrow's digital economy can only be developed through intense interaction between both worlds. There are infinite opportunities in domains such as sustainable healthcare, smart cities, smart manufacturing, smart finances, smart mobility, smart grids, or in short, smart everything. Research centers such as imec, with its widely acclaimed hardware expertise, and iMinds, an expert in software and ICT applications, are uniquely positioned to bring these concepts to life," says Imec CEO Luc Van den Hove "furthermore, iMinds is widely recognized for its business incubation programs and open access to SMEs, and, this merger provides us with a unique opportunity to jointly reach out to the Flemish industry and further elevate Smart Flanders on the global map."
Now that the intention to merge has been approved, the merger protocol will be developed and the integration will be initiated immediately. iMinds will remain headquartered in Ghent with its researchers spread across the Flemish universities. The ambition is to operate as one organization by the end of 2016.