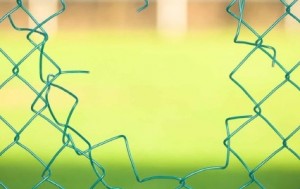 The Paris-based networks firm says its data indicates that security threats are increasing and as many as 11.6 million devices may be infected by malware at a given time. This could result in stolen personal and financial information, pirated data usage and even device control.
Figures for the 2013 fourth quarter and year from Alcatel-Lucent's Kindsight subsidiary reveals that malicious software or "malware" used by hackers to gain access to devices continues to rise with consumer ultra-broadband usage.
Take the Electronics Weekly Salary Survey 2014 »
The report found that mobile malware infections increased 20% in 2013, with 4G LTE devices being the most likely to be infected.
The biggest risk is with Android devices which accounted for 60% of total mobile network infections, which frequently took the form of trojanized applications downloaded from third party app stores, Google Play Store or by phishing scams.
"Infections on iPhone devices and BlackBerry devices made up less than 1%," said the report.
An interesting by-product is that the malware can also be used to commit espionage and launch denial of service attacks on businesses and governments.
The residential infection rate in fixed networks dropped from 9.6% in October to 8.7% in December. For the year, it remained relatively flat at 10%.
"Although ZeroAccess malware topped all infections in the fourth quarter, its infection rate dropped from 0.8% to 0.4% due to Microsoft's and Symantec's efforts to disrupt its operations," said the report.
"Not only is Android the largest smartphone market, unlike iPhone and Blackberry, it allows apps to be loaded from third party sites," said Kevin McNamee, security architect and director of Alcatel-Lucent's Kindsight Security Labs. "This provides cybercriminals with an un-policed mechanism to distribute their malware which can easily evade detection by device-based anti-virus."
Alcatel-Lucent with be exhibiting its cloud-based Kindsight Security Solution at Mobile World Congress in Barcelona, Spain, February 24-27, 2014.