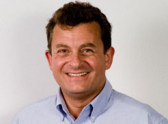 In 2010 a report from the consultancy firm Analysys Mason predicted the internet of things will expand to 16 billion devices by 2020; less than 18 months later, this figure seems very conservative with some analysts now expecting 60 billion connected devices to be active by 2020.
The rise of cloud technologies is creating exciting new markets and disrupting existing ones as all devices evolve to take advantage of connectivity. New applications in healthcare, home automation, security, smart energy and elsewhere will all increasingly follow the trend of computing and smart phones, and begin taking advantage of significantly enhanced functionality enabled by cloud connectivity. And as consumers continue to embrace their world in the cloud, so everything from cars to toasters will need to become connected.
One of the more high profile projects is based in an unsuspecting venue, a thatched cottage on the Isle of Wight (embeddable video). Belonging to IBM's Andy Stanford-Clark, the house can report back on the living room temperature, or if a door has been left open; updating a protected Twitter account as it goes.
And whilst the house's connected mousetrap is one of the more novel examples, the house has several practical, environmental uses: comparing energy or water consumption with national averages and alerting Stanford-Clark when usually high usage occurs; and even allowing him, for example, to switch off the outside lights.
Infrastructutre
However, deploying cloud connectivity is far more complex than simply having a Wi-Fi port on a device. The services and infrastructure needed to ensure any connected products deliver everything expected by today's smartphone-equipped consumer are complex and broad.
A vast number of underlying technologies – and not just in terms of the processors, the RF or the interface – are needed to make these connected smart systems happen. And bringing together everything required to make these products 'just work' is a challenge for even the biggest engineering teams.
Understandably, therefore, the devices in the Tweeting home are all home-engineered devices. But, this is changing and new offerings, such as Imagination's Flow technology, are beginning to make it to the more simple smaller companies to create products that just work and compete.
An ecosystem based on standards will also prove essential: people will not accept being locked-in and forced to buy the same brand TV, fridge, tap and mousetrap. And the increasingly broad array of consumer and mobile products available to consumers now means they expect these same user experiences on every device they use.
Internet of things
Pressure to increase the intelligence of products is coming not just from consumers but from businesses too, – as of next year even milk cartons will able to automatically alert you and your web connected fridge to spoiled milk, enabling the tweet: @FWS-Fridge: Spoiler alert – If you'd like a cup of tea tonight, pick up milk on the way home.
And if wine is your preferred drink, Vint Cerf, one of the internet's founders, has suggested smart corks that alert owners to the best time for wine to be drunk.
The Internet of things is growing rapidly. Back in 2009 Andy Stanford-Clark predicted "a world where little devices, thousands, millions, trillions even, will be connected to the internet," each "telling us about one little bit of data" that can be mined.
With so much pressure for the technology's integration and the declining cost of wireless technology, it's likely that virtually every item within a home, and even the produce we buy from the supermarket, would be online.
It's therefore likely that the quoted figure of 16 billion connected devices will be surpassed before 2020.
John Moor, Future World Symposium
Tony King Smith, VP Marketing at Imagination Technologies and Pure Radio
Tony will join IBM's Andy Stanford-Clark and speakers from Broadcom, Gartner and NDS on the future of the connected home at this year's Future World Symposium: Wembley Stadium 24th -25th of April.