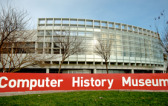 The citation from the Computer History Museum – which is in Mountain View, California – notes that the number of ARM processor cores now shipped exceeds 30 billion, or more than four ARM microprocessors for every person on earth.
Professor Furber worked in the research and development group at Acorn Computers Ltd from 1981 to 1990, and was a principal designer of the BBC Microcomputer (1982) and the ARM 32-bit RISC microprocessor. 

He and colleague Sophie Wilson designed the Micro as part of a national TV program on personal computing.  More than a million BBC Micros were sold and used in more than 80% of all U.K. schools.

The pair then co-designed the 32-bit RISC Machine processor (1985) to address a need at Acorn for a new microprocessor that outperformed any then-commercially available product.

The ARM processor core is now used in thousands of different products, from mobile phones and tablets to digital televisions and video games. It features greatly reduced power usage relative to other microprocessor designs and has enabled the mobile revolution in computing.
Professor Furber's current research interests are said to include the SpiNNaker project, which seeks to emulate a small portion of the human brain using one million ARM processor cores.
"It is staggering to look at the scale of the ARM processor business today, which started from small seeds that I was privileged to help sow 30 years ago," said Professor Furber.
"Of course, today's success reflects the sustained effort of very many people since my early contribution, but it is very rewarding to see how wherever I go in the world I can see ARM-powered products in use all around me, and of course the ARM has remained central to my research at Manchester."
Also given Fellow Awards were Edward A. Feigenbaum, pioneer of artificial intelligence and expert systems and Fernando J. Corbató, pioneer of timesharing and the Multics operating system.
The four Fellows will be inducted into the museum's Hall of Fellows on Saturday 28 April, at a formal ceremony where Silicon Valley insiders, technology leaders, and Museum supporters will celebrate their accomplishments.
The event will commemorate the 25th Anniversary of the organisation's Fellow Awards, intended to "honour the people who have forever changed the world with their innovations". Grace Murray Hopper was the first such Fellow.