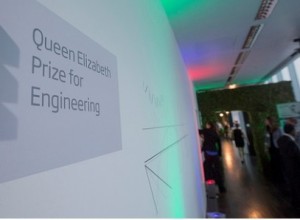 Recent research conducted by the QEPrize shows the engineering still suffers from an image problem – especially among the parents of girls.
Despite the fact that the UK needs a million more engineers by 2020, the QEPrize survey found that parents of girls aged between 5 and 18 are still inclined to encourage their daughters to study subjects other than engineering and science.
Take the Electronics Weekly UK Salary Survey 2014 »
"Parents continue to assume their daughters are most interested in humanities, with 70% claiming that their daughters are interested in art. In contrast, only 18% said their daughters are interested in engineering," said the QEPrize, in its launch of this year's £1m prize.
"The female engineers I've met have been second to none for their passion and skill and unless more is done to boost their numbers industry will miss out," said deputy prime minister, Nick Clegg.
Professor Brian Cox, QEPrize judge said: "We need more engineers now and it is imperative that parents encourage their children, especially their daughters, to study STEM subjects."
The Queen Elizabeth Prize for Engineering is a £1 million global award which celebrates innovation in engineering that has been of global benefit to humanity.