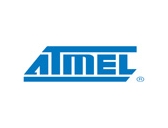 Atmel is recruiting a Senior Algorithms/Software Engineer. Based in Whiteley, it is a full-time, permanent role. It is just one among a number of positions available.
The company says that it "involves designing and developing algorithms and hardware for our cutting edge technologies. It's a high prestige job influencing the design of premium products used in everyone's lives."
Atmel specifies duties as follows:
• Design and simulate algorithms for tracking touches and ignoring palms and ears
• Embedded C coding in support of various cap sense projects for tier 1 customers
• Update and maintain our code base for capacitive products
• Undertake open-ended design projects based on customer input
• Ensure coherent & professional communication with customer peer groups
• Provide timely status reports on projects to Team Leader
• Assisting with the development of automatic testing of software systems
• Adhere to all prevalent company design rules (h/w & s/w) and QA guidelines
• Propose options for new product development resulting from customer feedback and requests
• To acquire in-depth knowledge of relevant Atmel products and their relative applications
• Keep updated with latest developments in technology
If you are interested in this position, please email your CV by clicking the "Apply Now" link below.
Apply Now >>