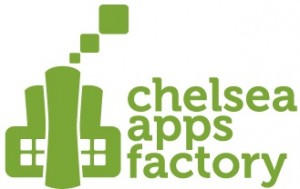 KPMG has announced a partnership with the Chelsea Apps Factory (CAF), a developer of design and production of Mobile Enterprise Apps (EMA's).
"By working closely with early stage tech companies, such as the Chelsea Apps Factory, we can give our clients access to the hottest areas of mobile, cloud, cyber, social and analytics," said Alwin Magimay, head of digital and analytics at KPMG.
"We have one of the most creative and skilled teams both in the UK and have built over 100 mobile Apps," said Mike Anderson, CEO Chelsea Apps factory.
"Being a part of the Digital Innovation Network means that we can combine our creative talent with KPMG's industry and technology integration expertise to offer our clients an unparalleled capability to mobilise business through a process of discovery and delivery," said Anderson.
The demand for mobile enterprise apps is driven by a demand for intuitive consumer-like applications for smartphones and tablets.
"And many businesses are waking up to the fact that apps can increase productivity and make work processes more flexible. An increasing amount of IT budgets are now being devoted to building EMA's," said KPMG.
Experts estimate that the UK EMA market is currently worth £150m and at the moment there is no single player offering a credible end-to-end offering for the emerging needs of the FTSE-500 companies.
"Small tech companies, particularly start ups, are looking for the support – not just financial – of large corporates. Fostering this type of corporate 'eco system' can drive the UK's route to sustainable growth," said Simon Collins, UK Chairman of KPMG.