Tesco plans mobile move with Verizon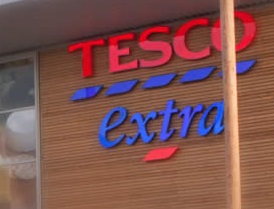 Verizon is migrating Tesco to a single global IT network as part of an infrastructure centralisation programme for the supermarket chain.
This includes secure links to Tesco's suppliers, partners and customers in 12 countries.
"This will enable Tesco to roll out new technologies and services more quickly and effectively, while also achieving significant cost efficiencies," said the IT supplier.
"This marks a step change for Tesco in terms of both security and managed networked services," said Tomas Kadlec, group infrastructure IT director at Tesco Stores.
It appears that new online services and even mobile services figure highly in Tesco's plans going foward, and this partnership with Verizon will support this.
According to Mike McNamara, Tesco's chief information officer: "Whether in our stores, online, or on the move, we need our infrastructure to support our business goals."

Related Tech News
Share your knowledge - Leave a comment