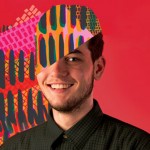 The university says the aim is to create teams of graduates which will become the basis of incorporated and investible companies developing software games.
"On the whole, new developers often work blindly towards building an investible business," interim project director at Falmouth University, Nick Dixon told Electronics Weekly.
"This market-led incubation programme was designed to help software developers address defined needs through projects agreed with select industry business partners," said Dixon.
The programme, which is called Alacrity Falmouth, has European Commission funding so the university is able to offer a stipend of £16,000 during the programme, with no fees to pay.
"The games industry in particular thrives on creative ingenuity and innovation but without a good business plan to back that up even the most inventive and original idea will typically fail," said Dixon.
"We develop the necessary skills through a range of support mechanisms including industry and business mentors as well as engagement with academic research on business practice," said Dixon
The programme runs in parallel with a business MA. "This will cover the commercial knowledge, skills and attitudes that all team members need to acquire to contribute to the successful development of a business with an investable management team," said Dixon.
The university is offering 16 places for 2014 entry and the deadline for applications is Friday 25 April 2014.