Intel gets inside footballers' shirts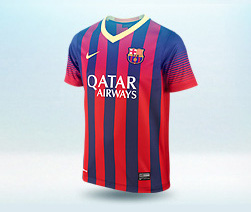 Intel Inside gets a witty new manifestation with the signing of a deal which allows the Intel Inside slogan to be printed on the inside of Barcelona footballers' shirts.
The deal is that in moments of elation the players will lift their shirts to reveal the slogan.
The first game in which the Intel Inside shirts will be used is tomorrow's game with Villarreal.
The deal runs for four and a half years and the cost is not revealed.
Barca officials say the players are not obliged to lift their shirts.

Related posts