Kroes cuts data roaming charge next week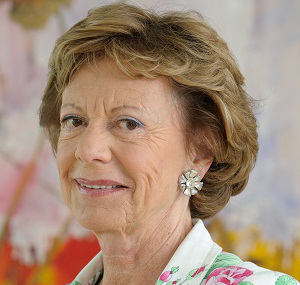 If you're going to the Continent next week, there's a 36% bonus as roaming charges get capped at 45 eurocents per MByte, down from the current cap of 70c.
Neelie Kroes, EU vp and Commissioner for the Digital Agenda, has fought a doughty battle in Europe to bring down the iniquitous roaming charges which have ruined many a holiday.
"The latest price cuts put more money in your pocket for summer, and are a critical step towards getting rid of these premiums once and for all," says Kroes, "this is good for both consumers and companies, because it takes fear out of the market, and it grows the market."
Not that the companies will quite see it that way. They Complain that cutting roaming charges means they have less to spend on infrastructure investment.
Earlier this month, at the behest of Kroes, the EC voted to abolish roaming charges as from July 1 next year.

Tags:
digital agenda
Related Tech News
It seems the redoubtable Neelie Kroes, Vice President of the…more »

Twelve new cities were added to the ten already chosen for the government's super-fast broadband…more »

The cost of meeting the European Digital Agenda's goal of providing universal access to broadband…more »
Share your knowledge - Leave a comment