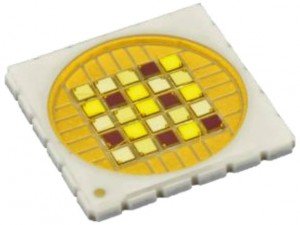 LED light bulbs will account for 28.2% of all types of light bulbs (penetration) in 2016 and the penetration will be 32.8% for LED projection lamps, and 17.3% for LED light tubes, says Digitimes.
52.3% of LED lighting tubes in 2016 will have luminous efficiency of 100lm/W or above, while average retail pricing for a 4-foot T8 LED light tube will drop 37.6% on year to US$11.8. Consequently, there will be 693 million LED light tubes shipped globally in 2016, hiking 45.9% on year.
LED projection lamps are mainly used in retail, hospitals, exhibition centres, transportation and indoor public spaces. There will be 1.476 billion LED projection lamps shipped globally in 2016, growing 42.6% on year.
There will be 10.043 million LED street lamps installed globally in 2016, increasing 13.5% on year.