Lloyds extends lending to electrical manufacturers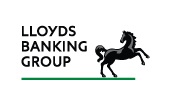 Lloyds Bank is to extend its lending to electrical manufacturing businesses.
The Asset Based Lending (ABL) facility is intended to provide cash flow for manufacturing businesses that have capital tied up in stock, plant, machinery or property.
According to James Ambrose, director of business development at Lloyds Bank Commercial Finance: "This offers a capital-efficient alternative to traditional debt. Working alongside an invoice discounting facility, ABL can use the value locked away in stock or machinery and release cash into a business, enabling it to expand, restructure or buy new stock and equipment."
Lloyds Bank will fund up to 85% of the Net Orderly Liquidated Value (NOLV) of a company's assets in these sectors.
It is hoped to allow asset-rich bsuineses to deal with fluctuating business needs as the economy recovers and grows.
"As the economy recovers, it can also be used in acquisitions and management buy-outs, releasing the value of assets within the company being acquired to help fund the deal," said Ambrose.

Related Tech News
Share your knowledge - Leave a comment