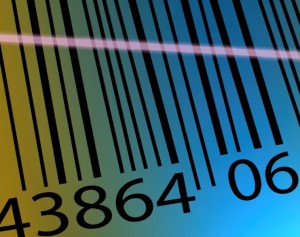 However, you may want to consider a supplier closer to home as research has shown that there is a growing trend to 'reshore' your electronics manufacturing back to the UK, partly driven by the weakness in sterling together with rising wages in China.
Over a quarter of manufacturers questioned in the research, organised by US company General Electric, said in the past year they had increased the amount of purchases made from UK-based producers.
When sourcing a membrane keypad or graphic overlay from overseas, there are also a number of other factors to consider. For instance, you may need to ensure that your product is robust and will withstand harsh industrial environments.
Also, some industries require products to meet certain standards or to be labelled with quality marks and seals, which not all overseas manufacturers are certified to give. For instance, membrane keypads and overlays should always be assembled in a clean room environment, so it is a good idea to ensure you choose a supplier who has the proper facilities.
When choosing an overseas supplier, you also need to ensure that their materials have been obtained from leading plastic manufacturers like Autotype, GE Plastics and 3M, or other reputable companies in their country or region. These plastics are carefully selected for each application to provide the required specification for your membrane or overlay, which may include scratch or chemical resistance, flexibility or low cost.
Some companies don't use fully computerised colour matching systems, which provide accurate formulation of any company's colour scheme and logos, and guarantees total consistency over a series of productions runs.
Your overseas supplier should really have the ability to reproduce any colour whether it is a standard Pantone or a corporate hybrid. They should also only use the highest quality inks, so keep this in mind when researching a manufacturer – as some companies use low end inks to enable cost reductions, but this provides an inferior product with a shorter life.
Service is also important; as different cultures and language barriers may affect the technical assistance you receive, the access to experienced designers, quick product turnaround, and additional benefits as standard. So before going into production, you should be sure to check, does your overseas supplier…
1. Have certification to print the UL logo? – The UL mark is the most widely accepted safety certification mark in the USA by consumers, regulatory authorities and the insurance industry, and opens up a vast market for exporting and increased sales in the US.
2. Have the ISO9001:2008 Quality Standard certification? – The ISO 9001:2008 quality approval system ensures that customers receive an efficient and problem free service. Jobs can be traced through every stage of manufacture, and materials can be traced on each individual project.
3. Comply with the RoHS and WEEE? – The Restriction of Hazardous Substances (RoHS) prevents the use of six hazardous materials in the manufacture of various types of electronic and electrical equipment, and the Waste Electrical and Electronic Equipment Regulations (WEEE) means manufacturers must reduce the amount of electrical and electronic equipment that is disposed. In short, check that the equivalent regulation is adhered to by your overseas manufacturer.
4. Have a CSR policy? – A Corporate Social Responsibility (CSR) policy ensures that staff are treated correctly, child workers are not used, and that a business is compliant with meeting ethical standards. A visit to your overseas manufacturer is therefore critical to ensure they are demonstrating responsible policies.
5. Use of a barcoding system? – This provides customers with the ability to fully track products. Travelling halfway around the world naturally creates greater risk that product can go missing, so barcoding (or its equivalent) is therefore essential.
6. Carry out 100% final inspection tests? – It is important to choose a supplier who carries out thorough testing procedures including switch actuation, life testing, and circuit testing to ensure a constant current throughout the batch, ensuring product quality.
Author is Paul Bennett is managing director of Fascia Graphics, manufacturer of membrane keypads and graphic overlays.