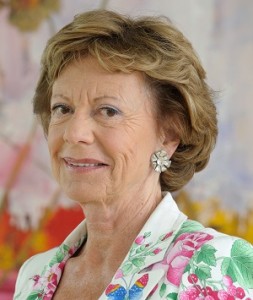 "I want to double our chip production to around 20% of global production," says Neelie Kroes, vice-president of the EC, "I want Europe to produce more chips in Europe than the United States produces domestically. It's a realistic goal if we channel our investments properly."
 The EC proposes the 'New European Industrial Strategy for Electronics' targeted at mobilising €100 billion in new private investments between 2013 and 2020.
"A rapid and strong coordination of public investment at EU, Member State and regional level is needed to ensure that transformation," says Kroes.
The constituent elements of the programme are: Higher and more coordinated investments in R&D&I – maximising the impact of EU and Member State investments through greater cross-border collaboration (70% of public investment is expected to come from Member States, 30% from EU).
Reinforcing Europe's world-class electronics clusters at Dresden, Eindhoven, Leuven and  Grenoble (FR) and connecting with other leading edge European clusters such as in Cambridge, Carinthia, Dublin and Milan.
The strategy will focus on three things: 450mm; shrinking; greater on-chip intelligence.
€10 billion of private, regional, national and EU funds will be put into a common set of research and innovation goals, including €5 billion through a joint Public-Private Partnership.
This seven-year partnership is designed to cover the whole value and innovation chain in the electronics sector, including funding large-scale innovation projects, under the EU's Horizon 2020 research programme.
After growth averaging 5% per year since 2000, the European electronics industry today delivers 10% of GDP, employs 200,000 people directly and supports one million jobs indirectly.