Based at the London Science Museum and running alongside the Olympics, more than 40 companies will show their wares including: Andor Technology, Ceravision, e2v Technologies, FT Technologies, Intelligent Energy, McLaren, Mettler Toledo, Naim Audio, Oclaro (includes Bookham), Pod Point, Siemens, Xaar.
For example, headquartered on Cambridge's Science Park, Xaar makes piezoelectric ink-jet print heads.
Over the last seven years it has grown from 180 to almost 500 employees, and sales last year were £68.7m.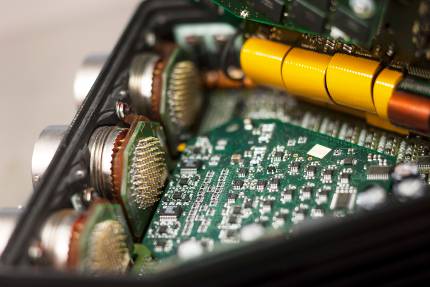 McLaren, know for Formula 1 cars, makes the engine management computers for all Formula 1 cars, all US Nascars and all US Indy cars – all made in Surrey.
The list of companies attending Make it in Great Britain so far is: Airbus AJ Wells & Sons Amber Composites, Andor Technology, Axon Automotive, BAE Systems, Bombardier, Ceravision, Coca-Cola, e2v Technologies, Elfab, Evac Chair, FT Technologies, GKN, Goodrich Actuation Systems, Gripple, Intelligent Energy, Jaguar Land Rover, Johnson Matthey, Mars, McLaren, Messier-Dowty, Mettler Toledo, Naim Audio, Oclaro, Optos, Pod Point, Raytheon UK, Rolls-Royce, Siemens, Stromatolite, Sunseeker, The Greenroof Tile Company, The Royal Mint, Topper International, Ultra Global, Westwind Air Bearings, Xaar and Yamazaki.
The exhibition will run from July 24 to September 9 to coincide with the Olympic and Paralympic games.