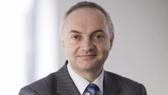 The prospects for an EU-wide semiconductor technology cluster are brightening because the impending transition to 450mm wafers and EUV lithography at shrinking device structures down to 7nm are forcing a much tighter worldwide co-operation model on the industry.
For Europe, there seems to be a strategic funding move in the offing with the framework programme "Horizon 2020", which is to start in 2014, to the tune of €80bn.
One of the strongest advocates of an EU-wide co-operation in research and development for the transition to 450mm wafers – even extending to a European 450mm manufacturing base – Luc Van den hove, chief executive of Imec, speaks with Werner Schulz.
How has the role of chip research changed?
Luc Van den hove: R&D has become so big that even the biggest companies need to rely on a distributed research model. The good thing: it creates a common culture, not a closed shop as in earlier times. For instance, everybody needs EUV lithography and new materials for their devices.
It makes much more sense now to develop a pre-competitive R&D platform to get access to generic capabilities. Internal R&D can then be used for differentiating products from the competition.
That, of course, shifts much of the burden of basic research to public funding. Our budget at Imec for this year is around 320m euros.
About 15 percent of that comes from the Flanders regional government, 5% comes from European programmes, and more than 80% is contributed by our industry partners.
Is the transition to 450mm also a shift to the New York-based G450C?
Luc Van den hove: It's not much different from the transition to 300mm. Our focus is very much on process innovation, new devices and new materials.
We are not in the hardware development of equipment.
In the very first phase to the next wafer size it is important to have wafer handling standards, interfaces, Foups, etc. This is mostly left to Sematech, which also drove the 300mm conversion effort with its i300i initiative.
This is now happening at Albany, foremost to get the ball rolling and make sure the industry starts investing in 450mm conversion sites.
The problem is, with the first wave of tools coming out you cannot do a lot of process development. At Imec, we are investing strongly in the second wave of tools.
This calls for research to start in our current 450mm compatible cleanroom, including test of tools from ASML, till 2015, followed by process development till 2017.
That's when we will do the necessary research and development on process and new devices.
Our ambition is to construct a new 450mm fab, which can be used as a demo line. In this new fab we aim for full-flow research and development capability plus pilot line, producing first chip technologies that can be commercial grade by 2018
Does the industry have to wait until 2018 for 450mm?
Luc Van den hove: We are investing heavily in the second wave of tools. But we are going to have a first phase on a smaller scale, where we are trying to support the European equipment suppliers.
We will install equipment in 2015 and build it up gradually over about two years, beginning from the front end.
You are pleading for a 450mm fab capacity in Europe?
Luc Van den hove: Absolutely, yes. Europe needs to invest in 450mm to support its entire research and development and innovation eco-system. For an effective open innovation landscape we need to integrate the full industrial value-chain.
We can do such a research effort only based on a world-class, state-of-the-art infrastructure.
To maintain a leadership position on the long term it will be imperative to set up a 450mm research and development and demonstration facility. It can and will act as the primary innovation engine five to 10 years from now.
We are fully committed to it. The first step is a pilot fab, which might attract a major full-flow commercial manufacturing facility.
Who could that be?
There are several candidates. These are the "usual suspects", so to speak. We have Globalfoundries producing in Europe already, supported by capital from Abu Dhabi.
That would be a 450mm foundry, then, as a European base?

Luc Van den hove: My message is: we should do whatever we can to get a 450mm research and development and demonstration fab in Europe. This might ultimately lead to a 450mm foundry.
We have to support our entire eco-system, including fabless companies, such as ARM.
There is a strong correlation between research and development and innovation.
Nowadays, most of the really valuable innovation occurs at the boundaries of multiple disciplines, such as materials, equipment, systems technology and IC manufacturing.
How do you see the process technology transition to EUV lithography?
Luc Van den hove: We are very much engaged in that, too. We were the first to get an EUV machine from ASML, and we have already installed our second machine, which is a pre-production tool. We are developing the process steps, resist, masks, etc.
There seem to have been delays involved?

Luc Van den hove: EUV will enter manufacturing – at the right point in time.
Of course, we all would like that to happen earlier. But the technology has to be ready.
I believe there will be strong progress. There is only one major issue left: sufficient source power. ASML i s investing a tremendous effort to tackle this. We must be successful – because there is no alternative.
Is there more research needed in EUV?
Luc Van den hove: No, just sound engineering and execution. Once we can do 100 watts, its fine. We are half-way there.
What is Imec's specific part in this effort?
We have been working with ASML for more than 20 years on this.
Typically, ASML is putting the focus on hardware; we are focusing on the process.
Nowadays you cannot just develop some new tool and bring it to market. The specifications are so tight that you need to closely interact with process development and the process environment.
So, the outlook for Europe is brighter than often thought.
Luc Van den hove: We have some real good opportunities.
We are pretty confident that the EC will support the European semiconductor effort. It's difficult in Europe to speak with one voice. But I think this time we will succeed.
Imec Technology Forum 2012
Takes place at Imec, Leuven (May 22) and Brussels meeting centre, SQUARE (May 23-24)
At ITF2012, there will be a mix of industrial speakers, Imec executives and researchers. The aim is to give insights in market trends and evolutions in nanoelectronics, healthcare, smart vision and communication systems and energy.
 
More info and registration: www.itf2012.be