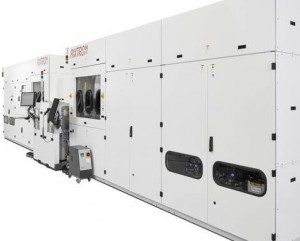 "We are now moving from proof of capability for our GaN-on-Si LED products into a capacity expansion phase, said Plessey operations director Mike Snaith.
Scheduled for delivery in the third quarter 2016, it consists of two multi-wafer AIX G5+ reactors with a cassette-to-cassette handler for automated epitaxy production.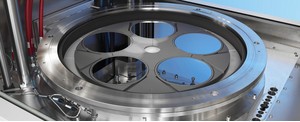 It is mainly for production on 150mm wafers, said Plessey, but will also be used to work towards 200mm production qualification as the G5+ will process eight 150mm wafers or five 200mm wafers at the same time.
A feature of the machine is that it can self-cleaning, using a thermally-activated gas etch of its own deposition chamber to reset internal conditions.
"We have a long-standing and trustful relationship with Plessey and are delighted by the renewed order," said Aixtron v-p Dr Frank Schulte.
"Our AIX G5+C planetary system resolves the common challenges of high-yield, high-quality and high-throughput production of GaN-based materials on large-area silicon wafers through its fully automated cassette-to-cassette loader and a thermally activated gas etch of the MOCVD chamber."
See also: Plessey raises £30m to expand GaN-on-Si LED manufacturing
See also: Narrow beam optics are micromachined at Plessey