Eastern Europe and Asia Pacific lead race to LTE mobile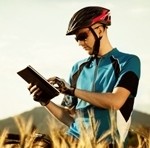 LTE is out of the experimental stage and is being deployed worldwide, according to a new market report by Analysys Mason.
Trials show a growing base of LTE in Europe as well as emerging Asia Pacific (APAC) markets of China, India and Malaysia.
Analysys Mason estimates that 59 LTE network trials were in progress as of 31 July 2013.
This figure includes cases where an operator has multiple trials underway, but might not eventually deploy operational networks. However, we can reasonably expect (with more than 80% probability) that most of these trials will result in commercial deployment within the next two years.
The largest number of LTE network trials is in Central and Eastern Europe (at 26), emerging APAC (24) and Western Europe (20).
"Operators in all markets are in the process of implementing LTE, but the emergence of the APAC and LATAM regions is set to challenge European and North American operators' early lead," writes the analyst in the LTE market report.
LTE network planning, trials and deployments are progressing in emerging and developed regions
The first LTE deployments occurred in Finland and Sweden, and the world's largest LTE network is in the USA, but emerging APAC and LATAM have the highest number of planned LTE networks, according to Analysys Mason's Wireless networks tracker.
Adoption of the Asia–Pacific Telecommunity Band Plan (APT700) in Brazil, Chile, Columbia and Mexico provides operators and users in the LATAM region with access to the worldwide LTE700 ecosystem, which offers a broad choice of equipment and terminals.
"The large number of frequencies that LTE supports has generated concern among industry players, but in practice operators often need to support fewer than seven in order to provide a wide range of services for their users," said Analysys Mason.
Emerging market countries are also taking advantage of LTE technology. India, Malaysia and Vietnam are the leaders in the emerging APAC region for the number of LTE networks planned.
Operators in India, Malaysia and Nepal are also planning to launch TD-LTE networks.