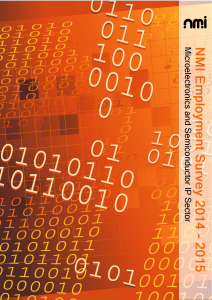 Recruiters are looking for engineering roles from graduates to senior management.
The survey found that 57% of companies asked were recruiting in the UK.
Graduate recruitment has increased too with 57% of participants recruiting graduates in the last 12 months and 71% of participants looking to recruit graduates in the next 12 months.
Confidence seems to be growing again in the industry with 64% of respondents stated that they thought the UK has a competitive advantage over other European countries.
Significantly, 44% of participants are planning salary increases compared to almost half saying they had no plans in the 2013 survey.
John Moor, v-p marketing at NMI said:  "the findings are very encouraging and continues to illustrate the increasing demand for engineering talent at all levels. The UK is recognised internationally as a technology power house with many global brands choosing to directly invest here as a result."
See the NMI website for more information and to register interest in future surveys.