Maxim completes purchase of power chip firm Volterra
Maxim Integrated Products has announced the completion of its acquisition of Volterra Semiconductor.
Volterra designs high-current power management ICs for the server, storage, cloud computing, communications, and networking markets.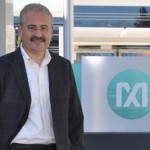 "With Volterra, we will strengthen our position in the enterprise and communications markets," said Tunç Doluca, Maxim's president and CEO.
"We add a very talented team and leading-edge proprietary technology in high-current power management solutions, which further diversifies our business model."
Maxim says the addition of Volterra's high-current technology will expand its position in the analogue power managment ICs, which represents a $9bn market.
Maxim paid $23 per share in a transaction valued at around $600m equity value.