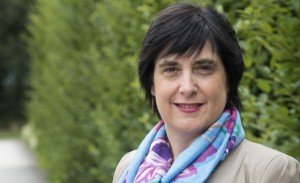 Melexis' gross profit margin has risen to €192.1 million, which is an increase of 19% compared to the previous year.
Among the main sources of revenue growth were the company's magnetic sensor and sensor interface offerings, as well as its products for in-vehicle networking, wireless sensing and far infra-red (FIR) sensing.
"Melexis is in a very strong position financially. We are proud to achieve such results," states Françoise Chombar, Melexis' CEO. "This performance clearly demonstrates that the Melexis product portfolio is fully capable of addressing the many challenges our customers face in developing next generation car models, as well as enabling major advances to be realised in industrial, home automation and medical sectors."
"Melexis continues to invest in new equipment, along with funding extensive research and development activities," adds Chombard. "Through this we are confidently preparing the company for continued growth in the future."
Melexis says its portfolio is built around three technical competencies: sensing, driving and communicating.
Sensors include magnetic, MEMs, and sensor interface ICs; optoelectronic single point and linear array sensors; infrared thermometers, CMOS wide dynamic range, time-of-flight and night vision cameras.
Driver ICs cover advanced DC & BLDC motor controllers and fet pre-driver ICs.
Communication ICs serve RKE, TPMS, ISM-band applications, NFC, RFID readers and smart tag solutions.